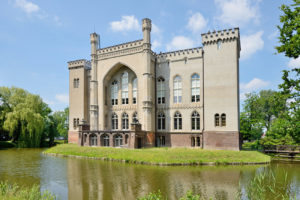 You start your day with a visit to the monumental Emperor's Castle, the largest 20th century palace in Poland and built by the Prussian authorities whose aim it was to boost the prestige of Poznan.
After a short walk along the castle's impressive corridors you will leave the bustling city of Poznan to embark on a journey into the past: and your first stop will be Kornik. Here you will find a 14th-century Neo-gothic castle surrounded by a magnificent arboretum and filled with impressive interiors left magnificently intact by the upheavals of time.
From Kornik you will set off to Rogalin, where the monumental 18th-century palace is one of the most stunning examples of the principles of Baroque architecture at work. It is surrounded by a fairy-tale garden and a large number of mighty, medieval oaks (this is what Rogalin is principally famous for). From Rogalin you will head back to Poznan.