Grzybowo
Peaceful and veiled from daily life, the small resort of Grzybowo lies on the Baltic Sea coast, near the centre of Kolobrzeg. Every year, holidaymakers flock here in large numbers to enjoy life on the long and sandy beach. Grzybowo's scenic precincts ensure one has excellent conditions for bicycle rides and walks. Emitting the sweet scent of pines, the surrounding forests invite everyone to gather the various kinds of mushrooms and berries that can be found here.
Grzybowo TOURISM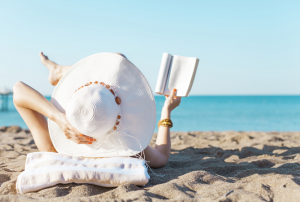 Considered as having one of the most attractive beaches on this part of the coast, this 40m-wide extravaganza in Grzybowo is covered by soft, white granules of sand with no hint of stones. The water is very clean and the irregular shoreline accounts for it being much warmer than in nearby Kolobrzeg. The depth of water increases gradually away from the shore to a maximum of 3 m. This part of the Baltic Sea is known as the Grzybowo Bay, and at 7 km in length the bay cuts into the land to a depth of 800 m.
If tired of sunbathing and swimming, then there are lots of opportunities for active leisure pursuits in a clean and natural environment. You can enjoy a horseback ride or head to the picturesque Resko Lake to try out your skills with a kayak, water bicycle or a sailing boat. Grzybowo is also the start of the longest seashore biking trail in Poland.
Grzybowo, just like the whole area, is blessed with a unique microclimate, characterised by a high iodine content in the air and hence favourable for anyone suffering from blood circulation, breathing or other metabolism ailments. The region is abundant in sources of brine and therapeutic mud.
GEOGRAPHY
Grzybowo is situated only 5 km from the centre of Kolobrzeg, on the route from Kolobrzeg to Mrzezyno and a mere 300 m from the seashore. Its location is quite uncommon, as it lies around the Grzybowo depression at approximately a metre's depth below sea level. The village has been included in a Protected Landscape Zone.
Staying in Grzybowo, one will be able to enjoy all the attractions that Kolobrzeg has to offer, a major holiday resort accessible by bus in just about 10 minutes. This area is far from being remote in terms of access, and it is easy to reach the Pomeranian cities as well as other Polish conurbations.
HISTORY
In the years 1320 and 1323 there were written mentions of an unspecified locality situated in the vicinity of Kolobrzeg, known as Gribowe after the name of its owner and knight, Arnold de Gribowe. However, some time after this the settlement ceased to exist and disappeared. Originally a street village of scattered houses, the future resort of Grzybowo was established for the mining of peat, supposedly where the former Gribowe stood. The year was 1822, and the settlement belonged to Kolobrzeg.