Pope John Paul II Tour: A Soulful Sojourn in Poland's Sacred Spaces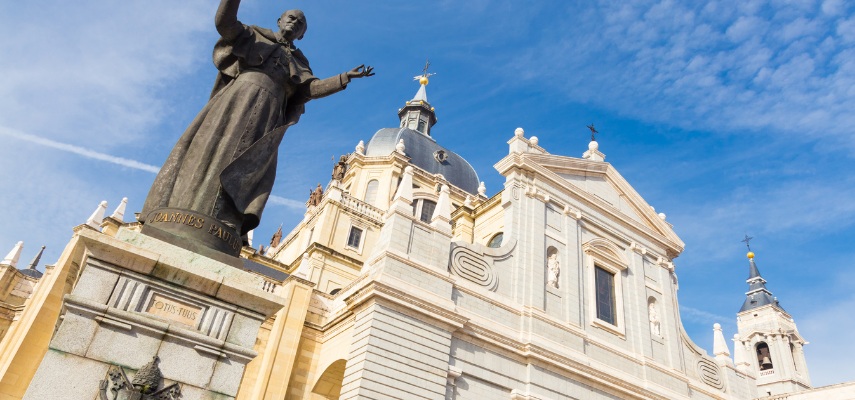 Ever get sucked into a book and think, "Man, I wish I could step into these pages"? Well, picture Poland as that captivating novel, and every alley, chapel, and square, a chapter chronicling the journey of a young Karol Wojtyła. This isn't just some run-of-the-mill tour; it's a leap straight into history's embrace.
Venturing through these sacred spaces feels uncannily like following breadcrumbs left behind by young Karol. They lead to hidden nooks where he might've sought solace, open fields where perhaps he wrestled with his thoughts, and echoing cathedrals where his prayers rose to the heavens. It's a bit like being Sherlock, piecing together the puzzle of a boy destined for greatness.
Ever stepped into a room and felt the tail-end of a song, the remnants of a laugh? That's what this tour encapsulates. It's as if, in some places, young Karol just rounded the corner, leaving in his wake an aura, a vibe, a little bit of magic.
Spiritual Tour Poland: Whispers from the Past
Okay, next stop on our magical history tour: Wadowice. Draw a blank? Not surprised. But once you're here, it'll imprint on your memory. The winds? They're chatty! Picture this: every gust weaving tales of a young Karol. As you amble through, don't be shocked if you feel like you've stepped into one of those nostalgic black and white movies. Karol, maybe as a teenager, deep in thought, or sharing a laugh with buddies. The place is like a living, breathing flashback. So, if you're hunting for that 'lost-in-time' vibe, jackpot! It's all here, from the boyish enthusiasm of Karol to the lingering sense of a destiny yet unveiled.
Catholic Pilgrimage Poland: Unfolding a Spiritual Map
So, having soaked up Wadowice's rich tapestry, imagine, for a moment, Poland unfurling like an age-old spiritual map. From the hallowed grounds of the church in Wadowice to the solemnity of the archbishop's residence in Krakow, it's not just about pins on a map. They are, in every sense, profound milestones. Not mere bricks, but echoing chambers of stories; an ode to a man's unshakable faith and the embrace of a homeland that nurtured it. As you tread this path, it feels less like touring and more like deciphering a code – one of devotion, legacy, and a land steeped in reverence.
Polish Saints Pilgrimage: Treading Paths of Legends
Beyond Krakow's embrace lies a realm bursting with stories that transcend epochs. Think of saints, not just as figures from dusty books, but as legends who've walked these very grounds. Take Saint Faustina, for instance. Envision her in a Łódź convent, receiving visions that would inspire the Divine Mercy devotion worldwide. Then there's Saint Maximilian Kolbe, whose act of sacrifice in the grim shadows of Auschwitz speaks of courage beyond words. Every church here, be it a grand cathedral or a modest chapel down a winding lane, houses tales of these spiritual giants. It's not just in scripture; it's in the very essence of Poland— in stained glass windows, the lingering notes of an organ, the hushed prayers of the devout. Wanderers, brace yourselves! Every step in Poland feels like treading through pages of a living, breathing chronicle.
Pope John Paul II Pilgrimage: Touching the Divine
So, if Krakow is the prologue of our spiritual tale, then the Sanctuary of Divine Mercy is its compelling epilogue. Nestled amidst Poland's sprawling faith tapestry, this sanctuary stands as a beacon of pure devotion. Inside, an ethereal calm prevails, and many swear it's as if the divine brushes past, leaving a trail of serenity. But here's the kicker: John Paul II, a spiritual colossus in his own right, sought refuge in its embrace. Maybe it was the whispers of Saint Faustina that echoed in its chambers or perhaps the sheer magnetism of the place. Whatever it was, it anchored him. Here's a little nugget for those making the pilgrimage: when at the sanctuary, steal a moment of stillness. Let the symphony of faith — from the soft shuffle of a nun's footsteps to the gentle flicker of votive candles — envelop you. It's a brief dance with the divine, set to a Polish backdrop.
Embark on the Ultimate Pilgrimage: The Route of John Paul II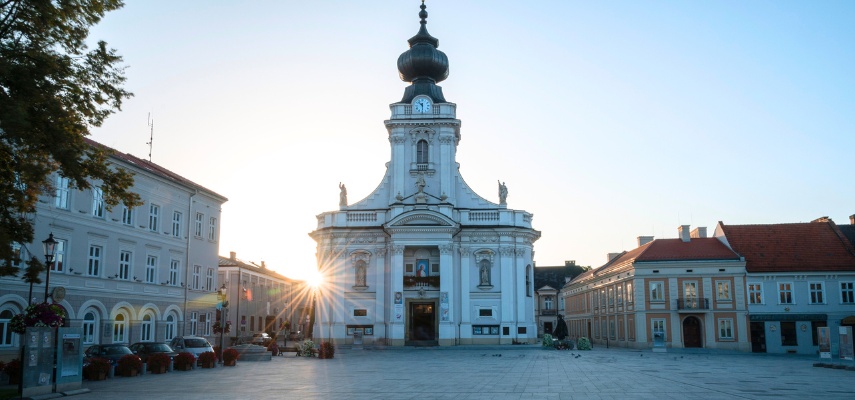 For those who've found themselves captivated by the spiritual allure of Poland, there's a curated journey waiting to take you even deeper. The Route of John Paul II isn't merely a tour; it's a 6-day voyage through faith, history, and devotion. Spanning from the bustling heart of Warsaw – echoing with memories of the Pope's first pilgrimage – to the tranquil lanes of Krakow that bear silent testimonies of his life, every day unfurls a new chapter of discovery.
Recount tales of legendary Polish saints, like Faustyna Kowalska or Jerzy Popieluszko, as you weave through these historic terrains. And if the sanctified spaces of Franciszkanska Street, St Florian's Basilica, and the Sanctuary of the Divine Mercy in Lagiewniki pull your heartstrings, wait till you step into Wadowice. The very air seems to whisper stories of a young Karol Wojtyła. As an icing on this spiritual journey, witness the grandeur of sanctuaries in Jasna Gora and Kalwaria Zebrzydowska – their profound reverence further elevated by their UNESCO Heritage List status. It's not just a tour; it's the heart and soul of Poland, inviting you to walk, wonder, and worship.
EXPLORE PILGRIMAGE TOURS