Biale Blota
Biale Blota is a perfect destination for everyone who would like to rest and relax among greenery. Here you may stroll through Bydgoszcz Forest, which surrounds the village, or rest by the Notec or Jezuickie Male Lake. Due to the convenient location 2 km from Bydgoszcz and natural values, Biale Blota attracts many tourists every year.
Biale Blota TOURISM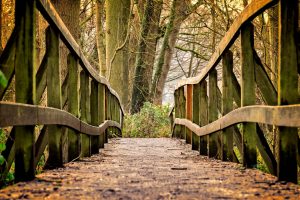 Biale Blota is a perfect place for everyone who appreciates to rest and relax in the open air. The surrounding Bydgoszcz Forest, Podprady Meadows and Bydgoszcz Meadows by the Notec as well as a green trail of Wojciech Rzezniacki (from Blonie housing estate to the village of Tur) encourage tourists to go for walks. You may also rest by the Notec or by Jezuickie Male Lake.
GEOGRAPHY
Biale Blota is a village and seat of the commune in the Kuyavian-Pomeranian Voivodeship, in Bydgoszcz County, 2 km from Bydgoszcz. Here country roads no. 5 (to Poznan) and 10 (to Warsaw) and voivodeship road no. 223 cross.
HISTORY
The first records about Biale Blota are from the 18th century, when City Council of Bydgoszcz leased a farm here. In the 19th century Biale Blota Commune came into existence. In 1895 a railway line from Bydgoszcz to Znin was built and in 1908 a second line was created (from Bydgoszcz to Poznan).
After the Second World War there were a few attempts to annex Biale Blota to Bydgoszcz, but it never happened.
In the 1990s, as a result of a rapid urbanisation process of Bydgoszcz's neighbouring towns and villages, the population of Biale Blota doubled. Factors that fostered this process were: close proximity to Bydgoszcz, attractive green neighbourhood and lower than in Bydgoszcz land prices.