Boszkowo
Boszkowo is a small tourist resort in the Greater Poland, situated 130 km from Wroclaw and 70 km from Poznan and Zielona Gora. A unique microclimate and a close proximity do lakes makes Boszkowo a perfect place to rest and practise water sports in.
Boszkowo TOURISM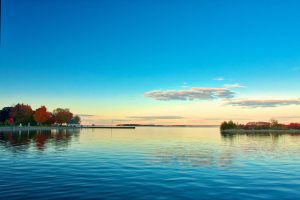 Boszkowo is a small tourist resort, perfect for those wishing to spend their holidays in peace and harmony with nature. Undoubtedly, the most interesting object in the village is a manor with its park from 1900. Nearby, by Dominickie Lake, there is a popular holiday resort Boszkowo-Letnisko.
Boszkowo is also a good place for active tourists. In the region there are numerous foot-bike and water trails, on which one may admire the richness of nature.
GEOGRAPHY
Boszkowo is a tiny village in the Greater Poland Voivodeship, in Leszno County and Wloszakowice Commune. It lies by Leszno-Wolsztyn railway line route, 70 km from Poznan and 130 km from Wroclaw.