Jastarnia
Compared to other Baltic Sea resorts, Jastarnia is a large watering place with shops, pubs and bars, just ready to spoil you for choice. The town has preserved its special character suggestive of the pre-war fishing village it once was. With its romantic narrow streets in the centre, fishermen wading through the waters of the Bay of Puck, and the vast sandy beach separated from the town by a belt of dunes, Jastarnia has what it takes to be numbered among Poland's most popular coastal holiday resorts.
Jastarnia TOURISM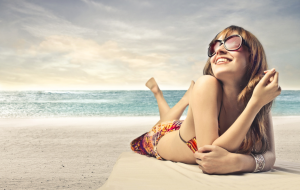 Jastarnia is most famous for its sandy beach and dunes studded with pine trees, and some of these dunes are as much as nine metres tall. Near the beach are two 19th century red-brick one-storey buildings, once the base for the local lifeguards. Worth visiting is also the church, built in 1931, where by reading the tablet at the main gate you can learn the names of the patron saints important for the town.
While walking along the Bay of Puck you can visit the town's large fishing port, where yellow fishing smacks constitute the main attraction. In the bar in Jastarnia, just a stone's throw away from the port, you can taste Pomeranian beer, try fresh fried fish, and listen to locals talking in Kashubian. Over the coast towers the lighthouse, one of the most obvious destinations for every visitor to the town. While beeing in Jastarnia you can take a boat trip to Gdansk.
GEOGRAPHY
The town of Jastarnia is located in the Voivodship of Pomerania, on the 35-km-long sandbar of the Hel Peninsula. It has a population of just over 4,000 inhabitants, with the townsfolk ranking among the highest earners in Poland. Jastarnia is the kind of town that knows how to shape and market its image. Thus at Stefanskiego Street 5 you can find the Tourist Promotion and Service Office with all the necessary information about the town as well as guidance on what to see in Pomerania and how to get there.
HISTORY
While archaeological research over the last century confirmed that the first settlement was established here before 400 B.C., the first written information about Jastarnia dates back to 1378. Before World War II, Jastarnia was one of the most popular resorts in Poland, with eight hundred visitors during the summer of 1923. The construction of the railway line in 1922 started the transformation from a village to a town, along with the building of a fishing port in 1926-1928. Granted a town charter in 1972, Jastarnia is one of the most well-known holiday towns in Poland.