Nowy Sącz
One of the oldest towns of Lesser Poland province, Nowy Sacz has a lot to offer in terms of tourism. It is located at the foot of several mountain ranges – Beskid Sadecki from the south, Beskid Wyspowy (west) and Niski (southeast). Lake Roznowskie, situated in close proximity to it, is another holiday attraction of this small town of 84,000 people. This is a good starting point to explore the beautiful environs of Beskidy and Pieniny, and getting here is easy.
Nowy Sącz TOURISM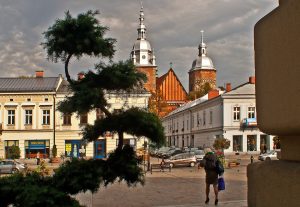 To large extent Nowy Sacz has managed to retain its medieval layout. Besides this there are several interesting historic sights, including the ruins of a castle from the 14th century, scenically situated over the valley of Dunajec. In the middle of the main market place is a good eclectic Town Hall, and close by is the Gothic church of St Margaret, built in the 15th century and containing some impressive wall paintings. The nearby Gothic House is also worth seeing as well, both inside and out, as it houses the Regional Museum with some very interesting exhibition naive paintings by the most famous Beskidy artist – Nikifor.
There are also several traces of Jewish culture in the town. In Berek Joselewicz Street you can visit the old synagogue, currently serving as an art gallery. Most of Jewish citizens of Nowy Sacz were killed during World War II, and the cemetery situated north of the Old Town is one of the few remembrances of them.
On the outskirts of Nowy Sacz and in close proximity to it you can find many interesting areas to explore. The fine open-air museum (Sadecki Ethnographic Park), just on the borders of the town, presents indigenous folk architecture and things from everyday life. Only 10 km from Nowy Sacz is Stary Sacz, a picturesque small old town with a cobbled market square surrounded by small houses.
GEOGRAPHY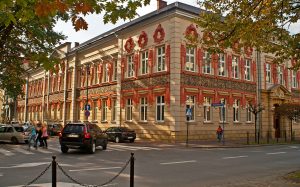 Nowy Sacz is located in the Sadecka Dale, surrounded by the Beskid Sadecki Mountains. The oldest part of the town lies between two rivers – the Dunajec and the Kamienica, while the Poprad River also flows through the town.
Administratively it is a part of the Lesser Poland Voivodship, with Krakow about 90 km away and Zakopane about 70.
HISTORY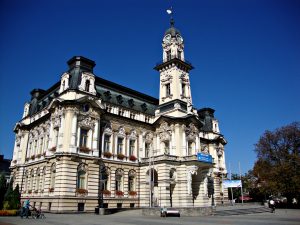 The town of Nowy Sacz was founded in the late 13th century by the Czech King Vaclav II on the site of the earlier village of Kamienica. Situated on the trade route to Hungary, Nowy Sacz quickly developed into an important trade and administrative centre. A castle and fortified walls were built there during the reign of Polish King Casimir the Great.
Between the 14th and 17th centuries it could even compete with Krakow for the label of the most important town of the region.