Poronin
The popular mountainous village of Poronin serves primarily as a jumping-off place from which to explore Zakopane (6 km away) and the Tatra Mountains. Visitors are attracted by nearby ski-lifts as well as the old Podhale traditions which are still very much part of life here There are many types of accommodation available in Poronin.
Poronin TOURISM
Despite its location so close to Zakopane, Poronin has retained a village atmosphere and its inhabitants are still strongly attached to their old customs and traditions. Some historic buildings have been preserved in the village, including the late 19th century inn, and 19th century houses and farms. There are also extremely original, highland-style dog kennels next to many houses. Kasprowicza Street is particularly beautiful.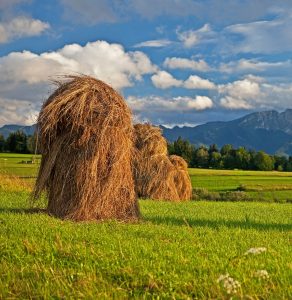 Regardless of the time of year, there is no shortage of activities to keep visitors to Poronin busy. In the summer, one can hike the slopes of Galicowa Grapa and Gubalowski range, go on a mountain biking excursion or fish and rest beside the crystal-clear river. The summer months are also the best time to visit these high mountains. Indeed, it is particularly recommended to come here in July to take part in the annual festival "Poronin Summer" and watch a performance by the Song and Dance band "Harnasie". During the festival a church fair is held in the local parish. Enthusiasts of the "white madness" will appreciate the snowed slopes around Poronin (e.g. in Galicowa Grapa and Stasikowka), suitable for beginners and demanding skiers alike.
Popular tourist places in the vicinity of Poronin, such as Zakopane, Nowy Targ, Bukowina and Czorsztyn, are easy to access thanks to convenient bus and train connections.
GEOGRAPHY
A large village of approximately 4,000 inhabitants, Poronin is in the south of Poland, located in the southern part of the Lesser Poland Voivodship in Tatra county. The village lies in the foothills of the Tatra Mountains, at an altitude ranging from 740 to 800 m above sea level. There is a mountain climate in Poronin – sharp and changeable, but tempered by lots of sunshine.
Poronin is situated 20 km away from Nowy Sacz and only 6 km to the south-west of Zakopane. Through the village runs a railway line, road no 47 (known as "zakopianka") connecting Krakow with Zakopane as well as international road no 981 to the Polish-Slovak border crossing in Lysa Polana.
HISTORY
The first settlers appeared in the region of Poronin quite early – already in the documents from the 13th century there is a mention of the stream called Poroniec. Originally a hamlet of the village of Bialy Dunajec known as Bankowki, Poronin became an entirely separate village around the year 1620.
According to a legend, the village was named "Poronin", for it was here that Queen Bona lost her long wished-for son in a tragic accident ("Poronin" derives from the word "poronic", which means "to miscarry"). However, history does not confirm this explanation, and so most probably, the name "Poronin" was derived from Italian or Romanian, meaning a valley with a river.
Around 1813, in one of the hamlets of Poronin, an ironworks was built that produced excellent scythes and sickles. Until the early 19th century, Poronin did not have its own church, but then in 1806 a chapel was erected and in 1833 an independent parish with a church was established. After the wooden church had burned down in 1915, a new one was built in 1926.
Besides its agricultural and industrial activity, by as early as at the turn of the 19th and 20th century Poronin had become a favourite summer resort for the nation's intellectual elite of the time. It was even more popular than Zakopane! Among those who stayed in Poronin and created great works here were the poets Kazimierz Przerwa-Tetmajer, Jan Kasprowicz, Leopold Staff and Wladyslaw Orkan as well as painters Jan Matejko and Leon Wyczolkowski. Vladimir Ilyich Lenin himself rented a house in nearby Bialy Dunajec for a few years at the beginning of the 20th century and would frequently visit Poronin (his favourite place was the local inn), making the village famous globally. After the war, between 1947 and 1990, there was a museum dedicated to his residence here in Poronin.
The picturesque village continued to attract visitors in the interwar period, partly because it had a railway station and therefore could be easily and comfortably reached from Krakow. It may serve also as a starting point for a tour to Krakow.