Postolowo
Postolowo, located some 30 km south of Gdansk, is known for its excellent golf course. Ranked as the best in Poland, this very challenging course attracts golfers from all over the world. It is easy to get there, you can make a short trip from Gdansk, via highways 222 or 226. The international airport in Gdansk makes Postolowo easy to reach from other European cities.
Postolowo TOURISM
The main attraction of Postolowo is of course Europe's longest golf course. However, Postolowo is worth a visit for other reasons, such as being a small village of only 200 inhabitants located on the border of two ethnographic regions, both known for their interesting folklore and traditions – Kashubia and Kociewie. These areas are popular because of their beautiful countryside, with Kashubia and its lakes and small hills gaining the nickname of "Polish Switzerland". The region is perfect for those who want to relax, and not only those in the family who want to play golf as one can go horse riding or hiking to explore the unspoilt nature of Kashubia and Kociewie.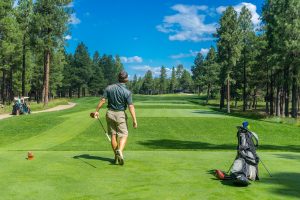 To make a stay there even more attractive, visit one of the interesting places nearby, such as the Tricity of Gdansk, Gdynia and Sopot – all three on the coast of the Baltic. You might also include Malbork or Frombork with their associations with the Teutonic Knights. The area is also full of smaller attractions, such as Chmielno known for its museum of folk ceramics, Kartuzy with its beautiful monastery or the Radunia River Gorge, a picturesque wild reserve.
GEOGRAPHY
The terrain of the region is characterised by soft hills typical for post-glacial areas. West of the village are two beautiful holiday areas: the Kaszubski Landscape Park and the Wdzydzki Landscape Park.
HISTORY
The village of Postolowo was recorded for the first time in 1286. After the first partition of Poland it was included into Prussia and remained under German control until 1918. After World War I Postolowo became a part of the Free City of Danzig, and then following World War II it became a Polish village.