Pruszcz Gdanski
Pruszcz Gdanski is an important trade and industrial centre of the Pomerania. At the same time it is a great place for visitors to rest and relax. What is more, it is an ideal starting point for a tour to Gdansk, Sopot or Gdynia. History enthusiasts will surely appreciate many Pruszcz's listed monuments and more active visitors will find many places to fulfil their passions. Additionally, Pruszcz's location near Tricity will attract every enthusiast of Polish seaside.
Pruszcz Gdanski TOURISM
Pruszcz's main culture centre is Culture and Sport Centre, which has been operating here since 2008. It supports and takes care of inhabitants' activities connected with culture and sport. In Pruszcz Gdanski we also find a library, which except for borrowing books, organises authors' meetings, exhibitions, vernissages and concerts.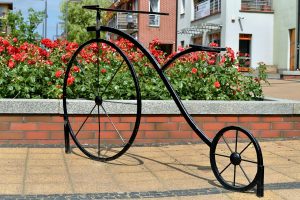 By now, a part of foot-bike trail called Amber Road has been created in Pruszcz. It is to be stylized for the Roman times. Also the International Baltic Culture Park (Polish: Międzynarodowy Bałtycki Park Kulturowy) has been built. In the area of 5 ha there are: an amphitheatre, Four seasons garden, a playground for children, a court, and a skate park. Many events take place both on the Amber Road and in the Culture Park. In the summer, in the amphitheatre many concerts and performances take place.
In Pruszcz Gdanski we find lots of worthy a visit monuments. The most interesting are: Pruszcz sugar factory, the Radunia Channel and Holy Mother of Perpetual Succour church. An important monument is also Feast of the Cross Church. It is a gothic-style building from the 14th century. Nowadays we may still admire its Renaissance ambo from 1578, gallery and a Baroque organ front.
GEOGRAPHY
Pruszcz Gdanski is a town in the Pomeranian Voivodeship, in Gdansk county. It is located at the border of Zulawy Wislane and Kaszuby Lakeland, by the Radunia River.
The town is a great transport hub. Through Pruszcz runs a railroad number 9 (Warszawa Wschodnia – Gdansk Glowny) and starts a railroad number 229 to Leba. There is a Pruszcz Gdanski Airport here and Lech Walesa airport is situated 25 km away from the town. A good access to Gdansk is provided by the ring road of the Tricity.
HISTORY
First settlers in this area occurred in the 6th century B.C. Because of its close proximity to the sea, the settlement was developing very fast and in Roman times it was one of the key ports. The manufacturing industry flourished and most merchants who were crossing the Amber Road were coming here.
The first records about Pruszcz come from 1367. Teutonic Knights invested in this region and granted Pruszcz many important privileges. During Poland's war with the Teutonic Order, Pruszcz was a place where Polish army quartered.
The area of Pruszcz was gradually growing, so was the number of its inhabitants. Due to its strategic location, the town was often visited by crowned heads. They were Sigismund II Augustus, Sigismund III Vasa, John II Casimir and Stanislaw I Leszczynski among others. Numerous conflicts destroyed Pruszcz. We can find records about a great fire in 1801, powder warehousing by French army in 1807 and Gdansk conquering by Lefebvre. In 1812 Napoleon Bonaparte paraded through the village. After his defeat, Pruszcz again came under the rulings of Prussia.
From 1818 Pruszcz was a part of Gdansk county (Danziger Landkreis) and became an important administrative centre. The number of inhabitants was growing very fast. In the 19th and 20th centuries there were numerous investments in Pruszcz. New roads, railroad and bridges on the Radunia were built and streets were paved and lightened. In 1881 a sugar factory was built in Pruszcz; it was the largest plant in this region.
After the First World War Pruszcz became a part of the Free City of Danzig. From the half of August 1939 Germans began to arrest Polish minority in Pruszcz and neighbouring towns. Nazis created here Praust sub-concentration camp. On March 24, 1945 Pruszcz was conquered by Soviet army and joined to Poland.
After 1945 many production plants have been built in Pruszcz. Year by year there were more and more of them and from the beginning of the 21st century the complete conversion of the town centre has been taking place.