Wloclawek
Włocławek in central Poland and Europe has many historical moments, museums, nature parks and clubs. Let read information for tourists and visit Włocławek! Here is near to make a trip to Warsaw, Gdańsk, Toruń, Bydgoszcz, Poznań or Łódź.
Wloclawek TOURISM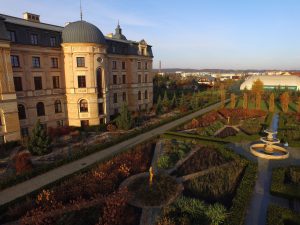 Copernicus Square – in cathedral school in Włocławek studies Nicolaus Copernicus in 1488-91. Together with his teacher Abstemius, built a sun watch on Cathedral Basilica. This history we can read in The Solar Mystery of Prof. Wasiutynski.
St. Witalis Curch, 1330, it is the oldest building in Włocławek. In the interior we see at beautiful works of the Polish 15th century painting.
Municipal Park named after Henryk Sienkiewicz – it is one of the oldest municipal parks in Europe. In the central part of the park, we can see a monumental of Henryk Sienkiewicz writer with Nobel Prize for Quo Vadis.
Bishop's Palace – there is at the bank of Vistula, from 1858-61 and is have a garden.
Vistula's Boulevards of Marshall Józef Piłsudski – here are many import ant building: Old houses on the Old Marketplace, Church of St. John the Baptist, Bridge of Marschall Edward Rydz-Smigły, Art Museum, Ethnographic Museum, high schools, culture center in factory from 19th century Browar B or Marshal Office.
Church of St. John the Baptist (polish Kościół pw. Św. Jana Chrzciciela) is in Gothic and Baroque style, brick-layered, oriental, built in 1538.
All Saints church and Franciscan-Reformers cloister, built in 1639-1644 is in Baroque style. We can see lateral aisle and Rococo altars (18th century).
Liberation Square is the town's central square with the monument for soldiers of the II World War, hotel Zajazd Polski (18th century), restaurant, banks and shops. We see also All Saints church, Franciscan-Reformers cloister and Mühsam Palace from 19th century.
The stage of fall on the Vistula river was built in 1970. Here is the biggest unnatural lake in Poland. Here in the Vistula river priest Jerzy Popiełuszko found his death and we can see a big crucifix.
Wzorcownia This is one of the beautiful shopping centers in Poland in the faience factory of Teichfeld & Asterblum from 1873.
Diocesan Museum have paintings of Francesco Barbieri (Guercino) or group of Caravaggio and graphs of Albrecht Duerer.
Museum of the Kujawy and Dobrzyn land In Main Edifice we can see here 2 stable exposition : "Wloclawek`s Faience" , "The Gallery of polish portraits" with impressionism by Leon Wyczółkowski, symbolism by Jacek Malczewski, secession by Józef Mehoffer, Olga Boznańska and Antoon van Dyck or Marcello Bacciarelli. In the Ethnography Museum we find folc culture and equipment of house and farm of Kujawy. The Museum of the History of Włocławek shows history from archaeological excavations to Liberation of Włocławek 1945. We can see elements of knights, measures and weights, treasure with coins, pharmaceutics uniforms, firearms, weapons, photographs and the archives. The Art Collection shows sculptures by Stanisław Zagajewski – "polish Gaudi" and exhibition of Wacław Bębnowski (ceramic sculptures and objects). Sometimes are open for tourist expositions with paintings of Carlo Cignani, Georg Philipp Rugendas, Francesco de' Rossi, graphs of Rembrandt van Rijn, Albrecht Altdorfer, Parmigianino, Vespasiano Strada oder Lucas van Leyden.
City guide
Text and photo: Amadeusz Majtka All rights reserved