Autumn trend: amber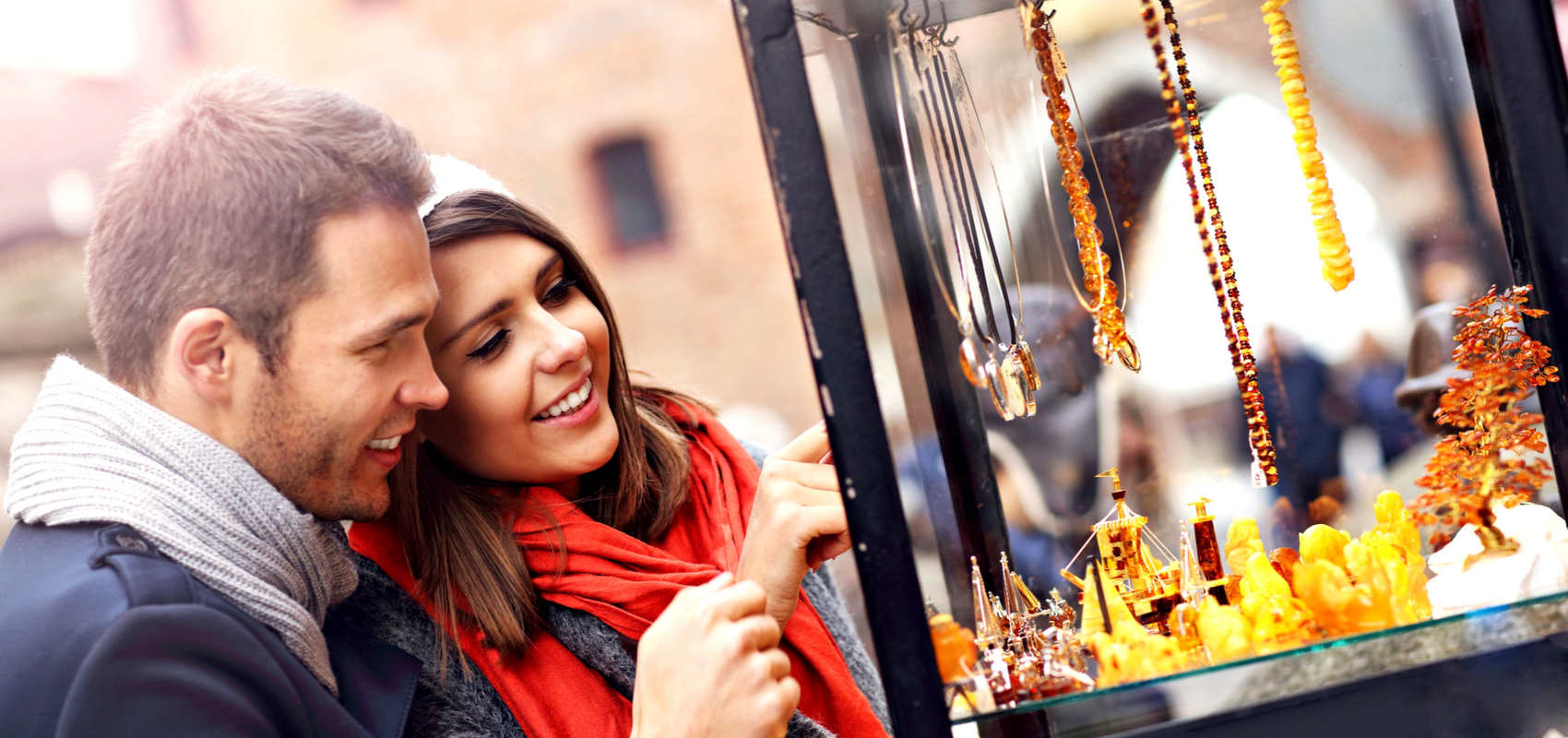 Feel the magic of autumn inspired by "Baltic gold" !!!
Autumn is the perfect time of year for traveling to Poland. Pleasant temperatures, less crowded tourist places, and – in particular – the local nature, wrapped in all shades of browns and yellows, let you appreciate the beauty and uniqueness of October. This year we warmly invite you to Gdansk, the world capital of amber, called "the Baltic gold" or "the gold of the North".
Amber, like a gold, has been stirring up emotions for many centuries. One of the myths said that it comes from Perkun, the fierce God of thunder and lightning, who flew into a rage finding out about the love of beautiful queen Jurata to a poor fisherman, and smashed her palace into millions of tiny, golden pieces thrown ashore during strong storms. But it's just a nice story. In fact amber is a fossilized tree resin, commonly found in a range of yellow-orange-brown-red colors, sometimes contains animal and plant material as inclusions.
Amber was valued from ancient times, especially from Roman Empire where were well-established trade routes for amber connecting the Baltic with the Mediterranean, known as the Amber Road, beginning in Aquileia which through Silesia, Greater Poland, Kujawy reached up to the Baltic Sea, where in the Middle Ages local craftsmen created numerous works of art for orders of wealthy burghers, nobles, magnates, clergy and Polish kings. Gdansk crafts were on the royal courts of all Europe, and were consider the most valuable diplomatic gifts for popes, tsars, sultans and other rulers of the largest European countries. Their value was so high that their illegal possession threatened death from the hands of the Teutonic Knights!
Looking for more information? Other hidden, bloodcurdling stories you will find during our guaranteed tour The Amber Route. You will get a chance to visit the Amber Museum, located in the Fore Gate Complex of Dluga Street, with the biggest amber collection in Europe. In the recesses of the museum, you will see the history of amber, its medical use and role in culture, interest is also aroused by contemporary handicraft products shown in avant-garde arrangement.
During your free time don't forget to visit the biggest "amber", as it's commonly called the Energa Stadium, and buy beautiful amber jewelery!