Visit Gdansk in August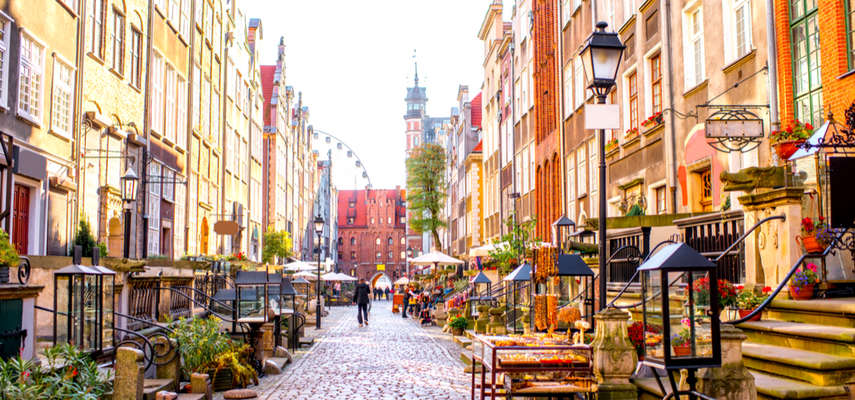 There are numerous reasons to come to Gdansk – no need to say that is a city full of enchanting alleys, extraordinary handicrafts made of amber and delicious Goldwasser liqueur. It also has great historical importance. Gdansk was a cradle of Solidarity – a movement that saved Europe from communism, changing the history of the continent.
As you see, it is one of must see places in Europe. Wondering when is the best time to come and enjoy the vibrant atmosphere of the city?
Each season has its own advantages. Nevertheless, if you love when a lot happens around, you should come to Gdansk between July 28th and August 19th.
Why these dates?
Besides everyday's attractions of Gdansk, you can be a part of St. Dominic's Fair! It is one of the largest open-air trade and cultural event in Europe. What makes it even more special is an over-seven-hundred-year tradition that resounds in every moment of the event.St. Dominic Fair reminds the Medieval tradition of trade such as market square in the city centre. During these special twenty three days you can buy almost everything: antiques, works of art, regional products, silvers, chandeliers, samovars, coins!
Artistic section will attracts you with its handmade toys, pottery,  amber, silver, glass, shell, felt or leather jewellery!You will feel the history of the place intertwined with vibrant contemporaneity. A tour of the Dominican Church of St Nicola will provide you a huge historical knowledge, modern jazz music concert will be a perfect way to entertain yourself a little bit.
Food lovers will be happy while tasting numerous home-made products.
Last but not least, the lover's gate, tree of friendship and the lane of kisses will remind you every day about the importance of positive attitude, happiness and your beloved ones that hopefully can share the spare time in Gdansk with you.
Recommended Gdansk tours