Can Poland be a good destination all year round?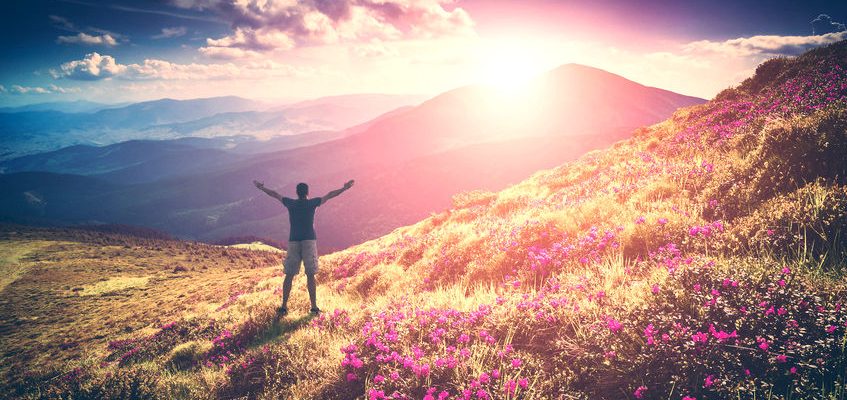 Foreigners mistakenly have an image of Poland as a land of chilly weather with no sun, and with its inhabitants behaving analogously to this kind of climate – being aloof and always serious.
Considering that every season has some unique features, we would love to prove that our country can be a great destination to visit any time and that the only thing is to adapt your sightseeing plan properly to the prevailing climatic conditions.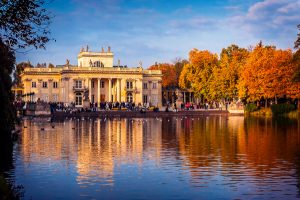 Autumn, rating as the worse time to come, in fact is a perfect time to enjoy a scenic view of landscapes covered by leaves in thousands of tones. It's probable that you would need to wear a warm coat, might even combined with a scarf and a winter hat, nevertheless the picturesque environment combined with mulled beer or wine – so popular in Poland this time of the year – will inspirit and enhance you in this cold aura. We recommend you take advantage of the Autumn time and book a half day city tour in one of our main cities, with a break for a warm meal. Polish cuisine dues to Poland's history is very eclectic – it will surely surprise you in a positive way.
Isn't it tempting an itinerary that combines participation in cooking workshop preparing and eating famous Pierogi, then sightseeing of Warsaw, and last but not least, attending a concert of Chopin music performed by great present-day artists.
You can find this itinerary in here: A joyful day in Warsaw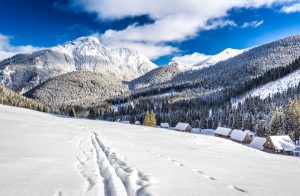 Winters are a bit capricious and harsh, but they can also be really thrilling and fun. You can enjoy cheerful activities like horse sleigh ride, visiting Christmas Markets or playing in the biggest made of snow labyrinth in the world (in Zakopane)! The kulig (winter sleigh ride) is one of the best traditional winter pleasures in Poland. This fast and festive ride on a horse-drawn sleigh through the snowy open fields of Poland is loved both by children and adults who schedule kulig together with bonfire, hot drinks and traditional Polish vodka. If you are in a large group then the program can include cool features like a folklore group with singing and dancing.
Wouldn't you like to have fun while participating in one of these itineraries?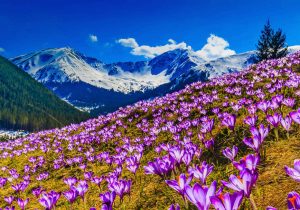 Spring makes all of us Poles truly happy each year: sun starts to shine, days get much longer and the world becomes a place full of abundant greenery. At the beginning of this season you should be prepared to experience all of the four seasons in only one day 😉 We do love the view of first growing flowers and the storks coming back to their homeland after long winter stay in hot African land. The most desired place to go is the Chochołowska Valley, bestudded with beautiful crocuses, which start to grow in the second half of March. Spring yourself while traveling on our Grand Tour of Poland. This great 12-day program through our fascinating country allows you to visit the most important cities of Poland with its tourist attractions as well as picturesque landscapes.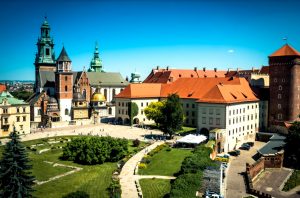 Summer is a time when we don't even mind having our noses a bit burnt 😉 The weather can be really hot, so we take advantage of this and sunbathe whenever we are able to. Poles have passion for going on excursions and spending time in the bosom of nature in the summer: some prefer the seaside, while others enjoy hiking in the mountains. Masuria lovers can do canoeing in the extraordinary scenery of Krutynia River. Bird watching fans are recommended to visit Biebrzański National Park.
To experience this wonderful time with us in the best possible way, take the Polish Dream Tour. This 16-day itinerary is a great combination of cities' sightseeing and relaxing in nature.
There are short itineraries available as well:
Regarding the title of this text, there wouldn't be greater pleasure for us to hear YOU answering the question: YES, it can!
Feel warmly invited to visit our Facebook page.