Fall in Love with WROClove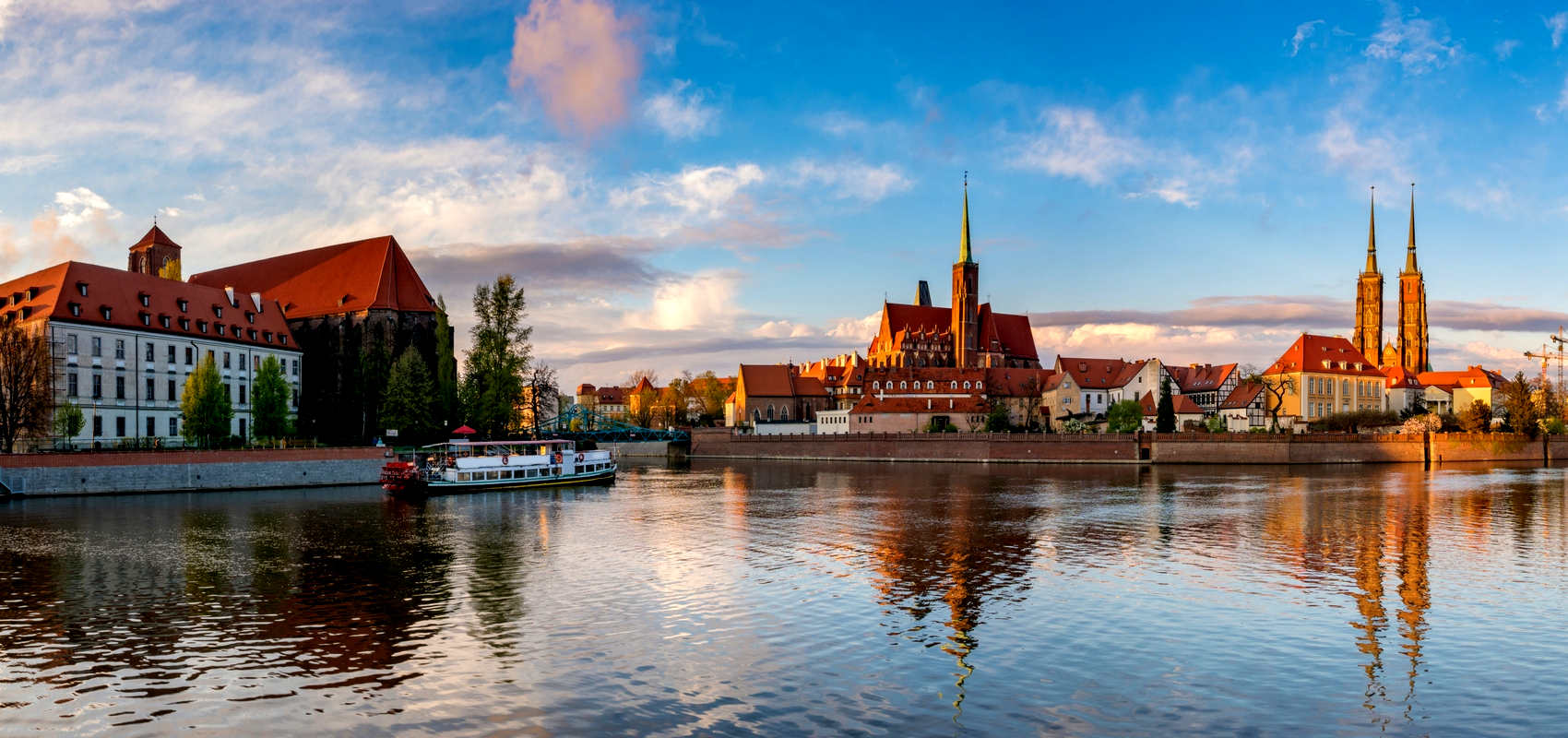 Wroclaw is usually listed as one of the most romantic cities in Europe. Within the city, which boasts fascinating architecture, there are 12 islands and 112 bridges. It is such a perfect place to take a romantic walk.
The city is undoubtedly one of the most marvelous places in Poland.  By visiting the oldest part of the city you'll see the most significant sites, with the exceptional Cathedral Island of Ostrów Tumski among others. Ostrów Tumski is a magical place for couples. A lamplighter makes the atmosphere of the place really special. You can enjoy the beauty of the Island while walking through its charming lanes. To the island leads you the heaviest bridge in Wrocław – it's so heavy because of the number of love locks on it. Ostrów Tumski is the place where St. John the Baptist's Cathedral and the two-storey Gothic Holy Cross Church were constructed in the 13th Century.
One of other must-see places of WROClove is the magnificent Baroque hall of Aula Leopoldina, located in the University of Wrocław and the Market Square, where you're bound to be amazed by the beauty of the Gothic City Hall.
Besides being such a great place to celebrate romantic moments with your couple, Wrocław is a metropolitan cultural scene and the economic and intellectual capital of the region of Lower Silesia. Its theatres, clubs, museums and galleries always provide a huge selection of artistic events. There is no time to be bored in WROClove.
While being in Wrocław, you shouldn't miss a chance to take a Wroclaw city walk with us, which gives you an opportunity be accompanied by a great private guide.
Come and fall in love with WROClove