Christmas: the spell of magic moments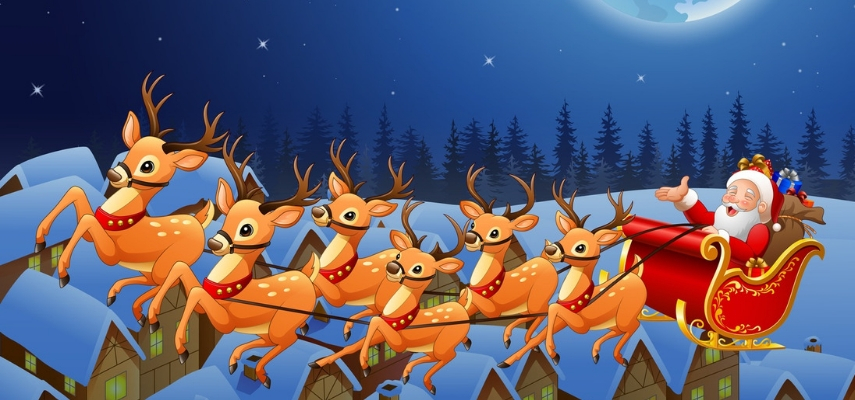 Christmas – one of the most enjoyable and expected time in the year. This magic moments when we leave daily rush and weaknesses behind us, appreciating small joys and pleasures. It's family time, spending with the closest friends, often spread around the globe and not seen for years. What else makes the Christmas holiday season so unforgettable?
1. Culinary tradition
It's a true feast of the gods! It starts with a big supper eaten on Christmas Eve, consists of twelve traditional, meatless dishes including red borscht, carp, dumplings with cabbage and mushrooms, herrings and vegetable salad with mayonnaise. Sweet lovers will melt looking for delicious, homemade poppy-seed cake and gingerbread with plum jam. Local legends said that every dish should be tried to have a successful next year. We believe in this explanation, and you?
2. Gifts and treaks
Bought in last-minute or months advance, practical or personalized – it's irrelevant. They all will be lying under a Christmas tree, brought by a big bearded fellow called Santa Claus. Our experience shows that the most popular presents are: socks, perfumes, wallets (or purses), alcohol, books, sweets and … more sweets. Adequate bank transfers or checks are also (and always!) a good idea, not only for people deprived of their creativity.
3. Family dinner conversation
After intimate wishes of happiness, health, money and love, folding while breaking off a piece of the wafer (opłatek), we start informal part of the event. Main topic: how to hate your family in five minutes. Our siblings, especially the oldest generation, love to embarrass us with questions about our love life, kids, salaries and diseases. "Do you have a boyfriend?", "How was at school?", "How much do you earn (and why so little?)", " You put on weight lately, don't you?" – these questions never have a good answer, which makes us irritated quickly. Our advice: try to change the subject of a conversation. We especially recommended topics about future travel plans. Maybe they will result in a joint trip to Poland? For Christmas clients we provide a fantastic adventure, wonderful experiences and … 15% discount! Our holiday gift is valid from 21th December 2018 to 6th January 2019 and includes only guaranteed depratures:
 We are waiting for you in new year!