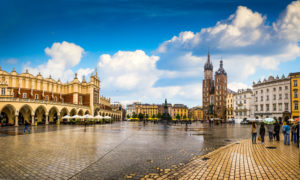 Although Poland is quite a large country it is possible to see Krakow and Auschwitz on a one day trip from Warsaw.
If you have very little time and you can't return to Poland in the near future, and if you are ready to take this a bit exhaustive tour, see below what we propose. This tour is available solely via StayPoland.
06:45 – Start from your Warsaw hotel.
11:00 – Visit in the concentration camp Auschwitz I (now the Museum of Holocaust) and the extermination camp Auschwitz II-Birkenau.
15:00 – Departure from Auschwitz.
16:30 – Arrival in Krakow – lunch break.
Sightseeing of Krakow, the old Polish capital with a plethora of historic sights.
20:30 – Departure from Kraków.
24:00 – Arrival in Warsaw.