Travel to Poland? Learn on how to prepare your luggage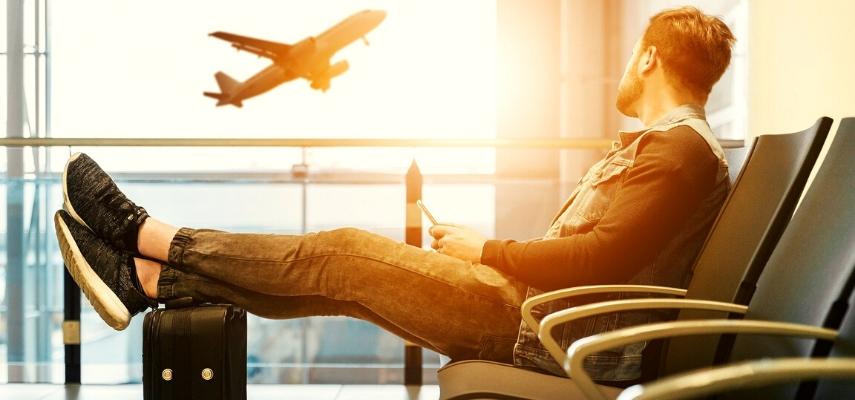 Have you already booked your dream vacation in Poland and you get dizzy at the thought of packing your suitcase? You're not the only one! We all know people who hate packing stuff before the journey. Yeah, it could be a tough task. But here we come with help! Check our tricks on how to be a well-packed traveler!
Start with the right suitcase.
The luggage should be prepared depending on the length of stay. Hand luggage is sufficient for a short city break, but for stays longer than six days, larger checked baggage is recommended. Remember to check airline size and weight limits – each carrier has its standards. For example, LOT Polish Airlines allows you to have one hand baggage up to 8 kg and one registered, up to 23 kg. Luggage exceeding limits is subject to additional fees. If you're dangerously close to the limit, think about putting on some of the heaviest items before check-in. Maybe you won't look like a Victoria Secret angel, but you will avoid a stressful situation during baggage control.
Make a packing list
You should start packing at least a few days before departure to have time to put there any last-minute items. Take the outfits which will cover all weather contingencies and activities you'll be participating in. Versatile clothes and selected color scheme will be the key to your holiday wardrobe. It's not necessary to take a tuxedo or evening dress for Chopin music concert – clean shirts and dark jeans or skirts do the trick!
Remember that smart-casual style always will be the right choice 😊 Be sure to take a lightweight down or waterproof jacket with you. It may become very handy during unexpected weather changes, which is likely to happen in the Tatra mountains or during the raft trip on the Dunajec River.
And what about shoes? One pair of trekking shoes and one pair of sandals should be enough. A good idea would be taking a good quality flip-flops that you can use taking a shower.
An indispensable element of your outfit should be a buff, which can be a hat, a scarf, a headband.
Keep on rolling, baby
Roll your clothes tightly instead of folding or stacking them. If you have vacuum compression bags, it's the time to use them (finally!). Fill gaps with small and soft items, like underwear or socks. If you need to put anything fragile into your checked baggage, cushion it with clothing or bubble wrap, and put it in the middle of your bag.
Be a minimalist
Pack the mini-version of your cosmetics. If you travel with hand luggage only, you can take 1 liter of liquids in containers up to 100 ml (3.4-ounce) bottles or smaller, all packed within a single transparent, quart-size plastic bag. Small-sized toothpaste, deodorants as well as sets of 100 ml travel bottles and tubes can be easily bought at drugstores. You will also find the folding toothbrushes there. You should consider investing in a reusable bottle: an empty one can be easily moved through the luggage control and then filled with water in the restroom (if it is drinkable, as in Poland!). Everything should be kept in an easily accessible place, like the top of your carry-on bag.
Control the final chaos
Other small things pack in the travel bags, available for example at IKEA or Walmart stores. They will not move in a suitcase, so you avoid unnecessary damage or breakdown. Bring items you used during previous trips, like a croissant-shape neck pillow which will help you sleep well on a long-haul flight or lengthy coach journey.
Think about whether it's worth to take a large and heavy photographic gear with you. Maybe a simple camera of your smartphone would be enough? Instead of a traditional book, stock up on its modern version – an e-book reader. It's lightweight, takes up little space and allows reading in the dark. Electronic, as well as prescriptions, car keys or jewelry, should always be placed in your personal bag and be taken everywhere with you. We also recommend digitizing copies of your ID and travel documents.
Write a proper note
Label the bag with your full name, address and phone number. By having these informations, the airline is able to contact you in case you lose your suitcase. The name of the hotel where you planned to stay is also worth including – airport staff will deliver the lost luggage directly in your hands.
It's been proven that trips educate and teach. Each journey improves your packaging ability for maximum efficiency and space-saving. It results in the possibility to do bigger shopping during the holidays, and thus taking back home all those superb liqueurs, beautiful porcelain and other souvenirs that will bring back the lovely memories from Poland for a long time!