Is it safe to travel to Poland?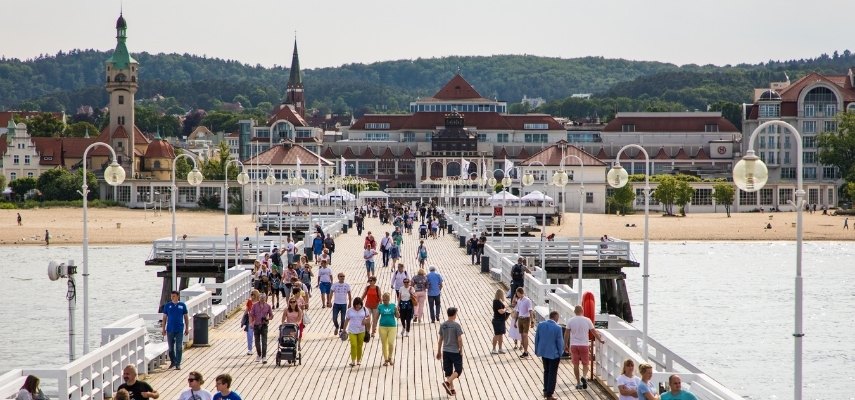 A trip into the unknown can be refreshing for the body and spirit – nothing improves the mood like a change of surroundings, especially when an extraordinary adventure appears on the horizon. Although we like to return to familiar places, the prospect of new travel challenges can be tempting, especially when we can visit such an amazing country as Poland! Unique nature, rich history, beautiful monuments, and delicious cuisine create a unique atmosphere you won't find anywhere else.
However, we know that in today's troubled times, many travelers ask themselves: is traveling to Poland safe? Is there any risk involved in being a tourist at this time?
Even though there is a war in neighboring Ukraine, in the streets and squares of popular Polish cities such as Krakow, Warsaw, or Gdansk, you can meet many tourists this summer from abroad. Smiling people enjoy the charms of their free time, admire local attractions, taste the local cuisine, and do not seem to worry about their safety. Alicja, one of our Krakow guides, told us that she often asked foreign tourists if they were not afraid to come to Poland in connection with the events in Ukraine.
Basically, everyone knows that there is a war going on in Ukraine. Some, primarily US citizens, hesitated a bit before coming. However, for the most part, military operations in Ukraine did not influence the decision to go to Poland. Most often, they say that there is no war in Poland. They separate the events in Ukraine from the situation in Poland. They feel entirely safe with us. They also do not believe that Russia would dare to attack Poland, which is, after all, a NATO member – says Alicja.
What about the typical dangers facing tourists in every country? When you travel to Poland, all you have to do is follow the usual precautions that you should take in any other country, and you will be able to enjoy the desired vacation fully:
• If you are traveling by rail, pay attention to your luggage. Do not leave personal belongings unattended;
• If you are moving to a crowded place, beware of pickpockets. Try not to keep valuables or documents in outside pockets;
• Use only professional taxis, especially at airports and train stations.
So to summarize: life in Poland goes on as usual. There are no interruptions in the supply of goods, availability of services, or business activities. There are no troops on the streets, and you can withdraw money easily at ATMs. Hotels and restaurants work as usual.
Are you ready to travel to Poland? We are open, and we look forward to your arrival!