Places you must visit while traveling to Poland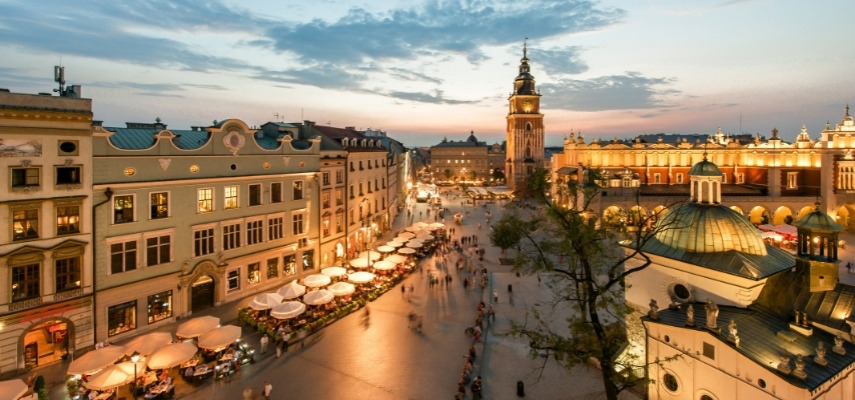 When summer ends, some of us sit comfortably and start planning our next trip. Those who already have their next destination picked, seem to be in a better situation than those who will have to face the question "where should I go next?". If you are among the lucky ones with specific plans, good for you 😉 But if not, you probably get a headache before making a decision, which is not surprising – the excess of offers can make you dizzy.
Let us try to save you from indecision. In short: consider Poland as your next travel destination. Come to a country full of fascinating places that will put you in a true holiday atmosphere. Colorful old towns, UNESCO World Heritage sites, breathtaking landscapes, natural wonders, and many more are waiting to be discovered by you.
For years, Polish cities have won the hearts of tourists who want to experience extraordinary beauty combined with a rich history and culture. These are not only well-known around the world travel destinations like Warsaw, Krakow, Wroclaw, or Gdansk, but also smaller towns in the eastern part of Poland, delighting visitors with their peaceful climate, multicultural charm, and genuinely idyllic atmosphere. Sandomierz, Łańcut, or Lublin are pearls of world architecture that you can't miss on your itinerary.
From the sandy beaches of the Baltic Sea to the mountains – Poland is a paradise for lovers of unspoiled nature. As many as 23 national parks are waiting for you, including the largest swamp area in Central Europe (Biebrza National Park) and the last primeval natural forest on the Old Continent (Białowieża National Park). Forests are not everything – there are also lakes! You will find the most beautiful ones in Masuria, which is often described as the land of a thousand lakes. The sunsets here are second to none (although some of StayPoland's stuff claims that sunsets at the Baltic Sea are unbeatable;)
Ok, but let's get to the point. We have prepared a selection of Poland's tourist destinations we suggest including in your trip plan. Of course, visiting all of them within one stay would be pretty challenging (even if your stay lasts a week or two), but on the other hand, it opens an opportunity to come to Poland several times 😉
Tatra Mountains
Rocky peaks covered with all-year snow, sharp ridges, picturesque ponds, waterfalls and valleys make this place supposedly the most spectacular in Poland.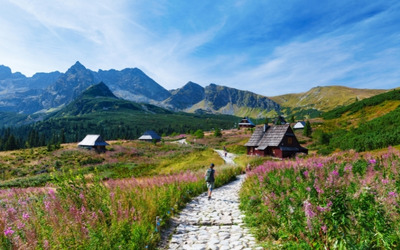 Kraków
One of the top tourist attractions in Europe, sparkling with life, especially during warm seasons. Most of the guests are captivated by its magical atmosphere and splendid architecture.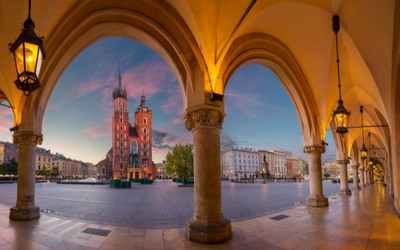 Salt mine in Wieliczka
The small Krakow suburb ranks as the most famous tourist destination in Eastern Europe. Often described as a fairy tale kingdom made of salt. A mysterious labyrinth of 300 kilometers of halls and corridors hewn in pure salt.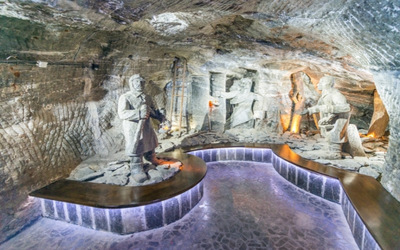 Warsaw
A big world with an east European flavor. Do not miss the beautiful Old Town, the Royal Route, the Chopin museum, several magnificent palaces and the former Jewish ghetto.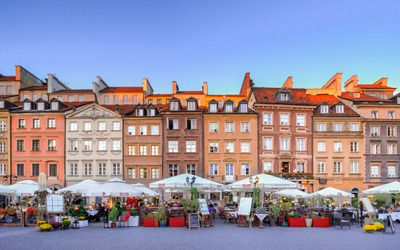 Gdańsk
The cheerful maritime city is popular with both tourist and holiday destination. The exclusive architecture of the Old Town is undoubtedly worth exploring.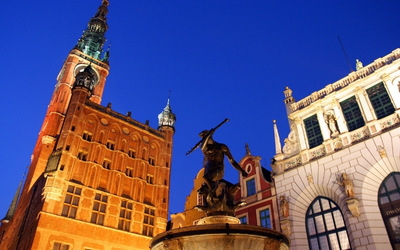 Masurian lakes
Picturesque land of reputedly 3000 lakes. For sailing fans, fishermen, hikers, cyclists, and those who seek tranquillity, the Masuria is the number one holiday destination.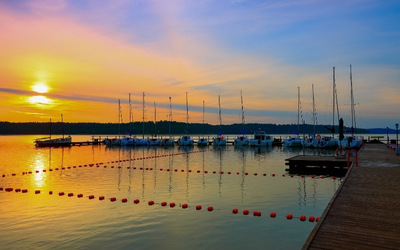 Malbork
Former headquarters of the Teutonic Order. This massive red brick castle from 1274 is the largest Gothic fortress in Europe.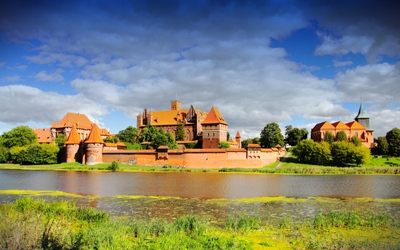 Auschwitz
A visit to the gruesome exhibition in the former German extermination camp will make you rethink the basic ideas of humanity and dignity.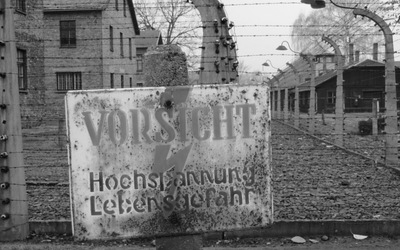 Toruń
UNESCO listed the medieval town of Torun as a world heritage. Pay a visit to Nicolas Copernicus's interesting museum. Taste delicious gingerbread. See the Teutonic Castle and the leaning tower.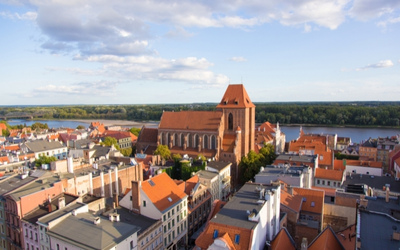 Bieszczady mountains
A paradise for romantics, lovers of nature, and restless drifters. The soft green mountains peppered with traditional wooden churches are one of the most secluded areas in Europe.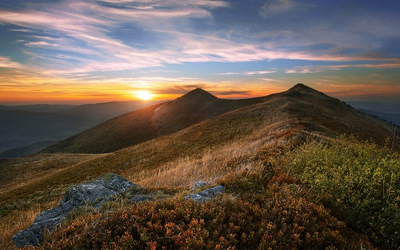 Poznań
Poznan is the cradle of the Polish nation and the second main center of the first Polish state that emerged here in the Middle Ages. Now it captivates many people with its splendid Old Town.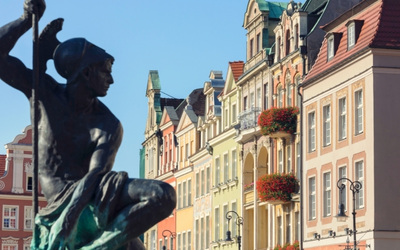 Słowiński National Park
A great, exotic natural attraction – 44 meters tall shifting dunes at the banks of Lake Łebsko.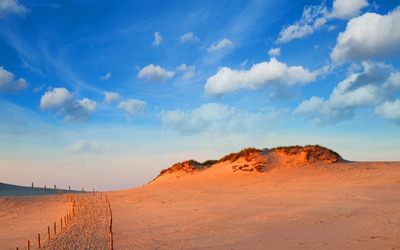 Lublin
Its picturesque Old Town, located on a low, rounded hill, boasts many outstanding sights and looks like a ready-made medieval film set.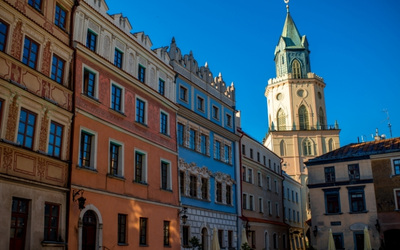 Elbląg-Ostróda Canal
A masterpiece of 19th-century engineering. An 81-kilometers long network of canals – a sophisticated system of choke-points, locks, and slip-ways.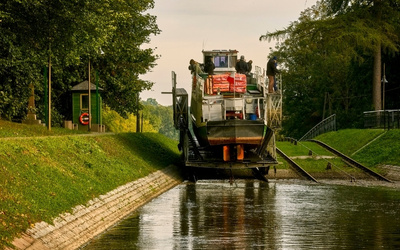 Zamość
The city is fairly off-the-beaten-track and Eastern, unscathed by wars and very much preserved. Until present times it is encircled by a fortification wall.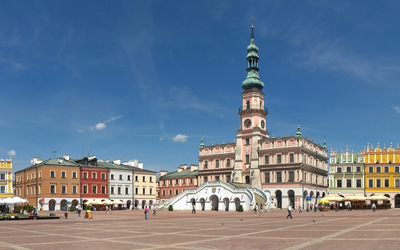 Naturally, there are more places worth visiting in Poland, but this is a story for several other articles. Please consider our selection as a first-choice destinations. If you need any assitant in arranging your trip to Poland, contact us!