First trip to Poland? Here are some tips for you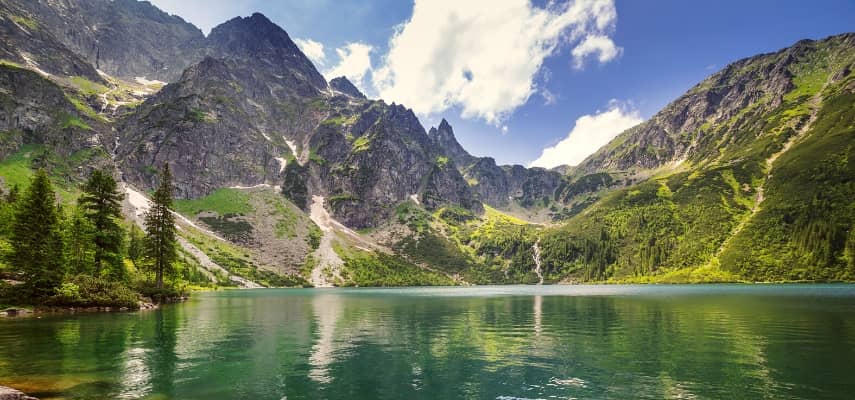 If you're planning your first trip to Poland, get ready to immerse yourself in a vibrant culture, rich history, and breathtaking scenery. From visiting iconic landmarks and museums, to trying traditional Polish cuisine and experiencing the country's nightlife, there's something for everyone in this Central European gem. Here are some tips to help make your first trip to Poland memorable.
Plan your trip ahead
Research the places you want to visit and the activities you want to do, so you can make the most of your time there. Whether you're interested in history, culture, or outdoor recreation, there's something for everyone in this fascinating and diverse country.
Learn some basic Polish
Although English is widely spoken in tourist areas, it's always helpful to know a few phrases in the local language to help with communication (and to please the locals ;).
Pack appropriately
When packing for a trip to Poland, it's important to consider the season you'll be traveling in, as well as the activities you have planned. Weather in Poland can be unpredictable, especially in the spring and fall, so it's best to bring layers that you can easily add or remove as needed. If you're traveling to Poland during the winter, make sure to bring warm clothing, such as a heavy coat, hat, gloves, and boots. Poland can be rainy, especially in the spring and fall, so a raincoat or umbrella will be handy to keep you dry.
Use public transportation
Poland has a well-developed public transportation system, including trains, buses, and trams, which are affordable and convenient ways to get around. Tickets can be bought at vending machines (located at stops or inside buses and trams), or online through a dedicated app.
Try the local cuisine
Poland has a rich and flavorful cuisine that is deeply rooted in its history and culture. Here are a few of the best local dishes to try in Poland:
Pierogi: dumpling filled with various ingredients, such as cheese, potato, meat, or fruit.
Bigos: A hearty stew made with cabbage, sausage, and other ingredients, and typically served with bread.
Kotlet Schabowy: A breaded pork cutlet that is often served with potatoes, cabbage, or other vegetables.
Zurek: A sour soup made with rye flour, sausage, and boiled potatoes, served with bread.
Respect local customs
Poland has a rich cultural heritage and a deep appreciation for history, so it's important to respect monuments, museums, and other historical sites. For example, be mindful of appropriate dress codes for historic churches you plan to visit (avoid clothing that is too revealing). If you visit a Pole's house, always take your shoes off (unless you are told to leave them on) and don't come empty-handed (cake or a bottle of wine would be a good choice).
Take care of your valuables
Poland is generally considered a safe travel destination. Crime rates are low, and visitors are unlikely to experience any major safety or security concerns while traveling in Poland. However, as with any travel destination, it is essential to be aware of your surroundings and take common-sense precautions to stay safe. It's always a good idea to keep an eye on your belongings and be mindful of pickpocketing, especially in crowded areas.
Get ready for a unique and unforgettable adventure! Overall, Poland offers a unique and memorable travel experience, combining vibrant cities, stunning natural beauty, and rich cultural heritage, making it a great choice for travelers of all interests and budgets.