Krakow – a modern city steeped in history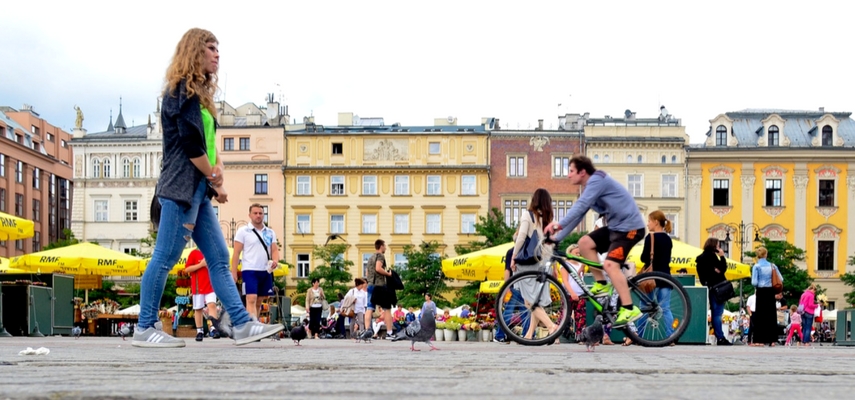 Krakow is the jewel in the Polish crown. Unscathed during WWII, the city perfectly combines the old and the new.
Walking its cobblestone streets, sense the city's ancient glory. Reach the central square laid out at the intersection of important medieval trade routes. Select among lots of cultural events, home-made chocolate stores, artistic pubs and modern restaurants.  Touch the ancient walls, feel the distinct spirit and see on your own why this vibrant place attracts millions of international visitors.
Check the amazing video by Quen Tin, influencer who visited Krakow last summer and loved it. The video shows all highlights of our former capital: a lovely street gallery in Pijarska street, precious Wawel Castle (residence of Polish kings) with the legendary Dragon statue, and a picturesque aerial view of the central square.
Wandering in Krakow from ilsebaladait on Vimeo.
Do you wish to visit Krakow? Let us help make your stay unforgettable!
Our experienced guide will take you to the Castle and Cathedral on the Wawel Hill. Then, along the Royal Route, down Kanonicza and Grodzka Streets, we'll continue to the ancient Jagiellonian university district, and then to the largest mediaeval square in Europe with the Sukiennice Cloth Hall and the Church of the Virgin Mary (including the magnificent wooden altar by Wit Stwosz). The tour ends at the fortification wall beside the Barbican Gate.
Click for more details on Krakow City Walk tour
With a private guide at your service, the program can be modified at any time according to your needs. If you want to include Kazimierz or spend less time in the Old Town – feel free to tell your guide.