Genealogy research: origins in Poland and East Prussia
Many of our customers come from abroad, but their surnames sound familiar to Poles. The Polish diaspora or "Polonia" has spread around the globe, and it is estimated that 3% of U.S., 2.5% of Canadian, 2% of French and 1% of Argentinean citizens are of Polish descent. There are also a great number of people of Jewish or East Prussian origin, whose ancestral home was located in present day Poland.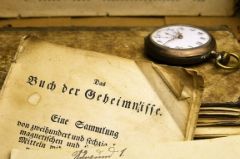 People with Poland ancestors come to Poland for various purposes: sightseeing around Poland as a whole, genealogical visits with a private driver (to help them find locations and often also long-lost family members in Poland, Ukraine, or Lithuania), and very often to undertake extended genealogical research.
We can arrange private tours where the highlights will not be a well-known tourist region, but the small border town where your ancestors used to live. If you prefer your research to be conducted before your arrival, we can arrange a specialist to undertake extensive genealogical research in Poland: finding, copying and translating historical birth, marriage and death certificates in old Polish, Russian, German or Austrian archive registers; finding, copying and translating wills and notary acts; locating living relatives, heirs, and places connected with your family histories (photos, interviews with people and family members currently living in Poland).
We look forward to hearing from you. We will be pleased to help you with your family research.