Sights and itineraries: download poland travel e-books
Poland is a country of striking diversity. Fascinating nature comes in forms of: rugged beauty of the Baltic Sea, long stretches of rustic fields, Europe's last primeval forests, the bucolic rolling meadows and innumerable lakes and the breathtaking mountain ranges along the southern border.
A key attraction is the history: the amazing sights pleasing to the eyes and heart, such as the many big and small beautiful cities with historical quarters, towering castles, ubiquitous churches and monasteries – but also places with turbulent or forgotten histories, places whose past still hurts.
13 UNESCO monuments – 23 Natural Reserves – Great Cuisine
Poland lets you experience rare beauty and allow your body to relax and your mind to be inspired. Last but not least, the prices are very reasonable too.
You can travel to a distant place, but only on your return learn of what you missed, what you passed by without understanding its true significance. Bearing in mind that you may not have the time to read detailed guidebooks, we make life easier for anyone planning a trip to Poland by creating our compact and concise Poland travel e-Books.
---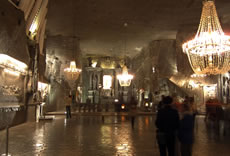 This e-Book is dedicated to Poland as a whole. It includes four places recognized as must-see while in Europe and 18 places which we strongly recommend to people who want to explore Poland. All travel highlights are briefly and concisely described. We add personal opinions (including how much time is needed to see a place). The e-Book is easy to download and is just 10 pages long, listing 22 attractions.
Read more »
---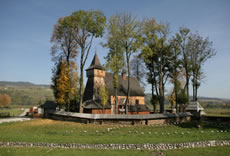 If you have figured out that Poland is too big to be seen in one trip (Poland is as large as the UK and Ireland together) and decided to focus on one region at a time, download one of our five Regional e-Books. Each e-Book includes the top places in that region, the special local attractions, and the curiosities we categorize under "explore!". Each of the five regional e-Books covers 30-50 sights in 8-12 pages each.
Read more »
---
These e-Books are free of charge. They were prepared by people linked to StayPoland and updated based on feedback from our customers.
We are more than pleased to hear about your experiences in Poland so that we can incorporate them into the future editions of the e-Books.
Download the Top Places Poland Travel e-Book.
Learn more about the Regional e-Books and select the region to discover.
Explore the featured Polish Itineraries (fixed-date Escorted tours).