Limousine service in poland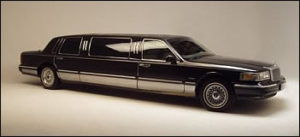 We cooperate with many qualified private drivers in the whole of Poland. Chauffeured limousines or comfortable vans are driven by experienced and well-mannered people with a knowledge of foreign languages.
Limousine services are convenient for private transfers in and between Polish cities. Businesspeople choose it because it helps to control their timing if they have more appointments, and help make their daily schedule stress-free.
People travelling on leisure or for private reasons appreciate that they get simultaneous transport and a private guide (their man in Poland), who will keep them company and help with the luggage. English-speaking drivers with experience in genealogy are the best option for people who come to Poland to search for their family roots.
Last but not least, a limousine service is a must if you are organising a wedding. In this case, we provide specially-decorated, high-quality cars.
In the city tours section, you can find many recommended tours operated by private drivers. Please compare this offer with other transport options — in many instances, a limousine service is very convenient and practical.
Make a free request for limousine service